Want some suggestions on holiday destination for students? Continue reading! More and more people are keen to travel domestically around Malaysia now that interstate and international travel restrictions for fully immunised residents have been abolished. Students may be feeling drained from being stuck indoors; we can't think of a more effective remedy than getting out into the fresh air.
Is your post-pandemic vacation planning going swimmingly so far? Fellow students, it's time to start making a travel wish list! Since we have been stuck indoors for so long, we may have extra money from saving! Here is some slightly higher budget holiday destination for students to visit as a group for a relaxing getaway.
Pangkor Laut Resort, Perak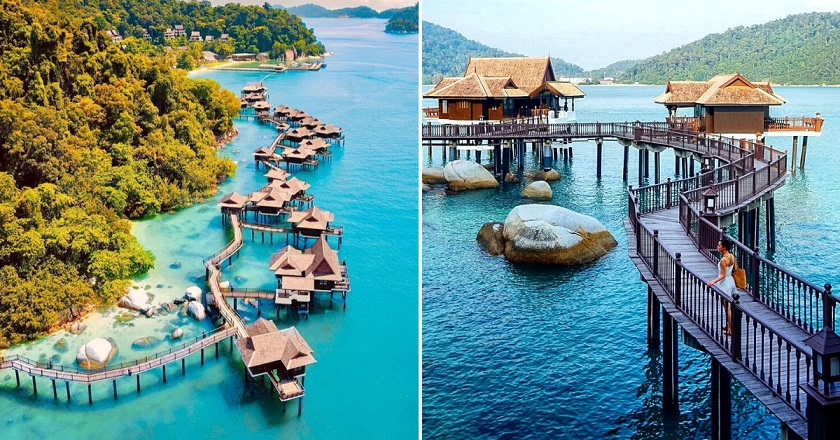 This resort in Lumut, Perak, offers the ideal blend of opulence and serenity for anyone seeking a relaxing getaway. Who said we couldn't have the best of both worlds for vacation destinations? The resort is surrounded by the wild rainforest and a sandy beach. It's also famed for its outdoor bathtubs in the Pangkor Laut Resort in Perak. You can pick from Sea, Beach, Spa, Hill, or Garden Villas in various settings. Two swimming pools are available, and you may even do yoga on the Spa Villa Deck while enjoying the cold sea wind. Whether you prefer indoor or outdoor activities, there's something for everyone here. Charter a yacht to explore the Straits of Malacca in style.
St Regis Langkawi, Kedah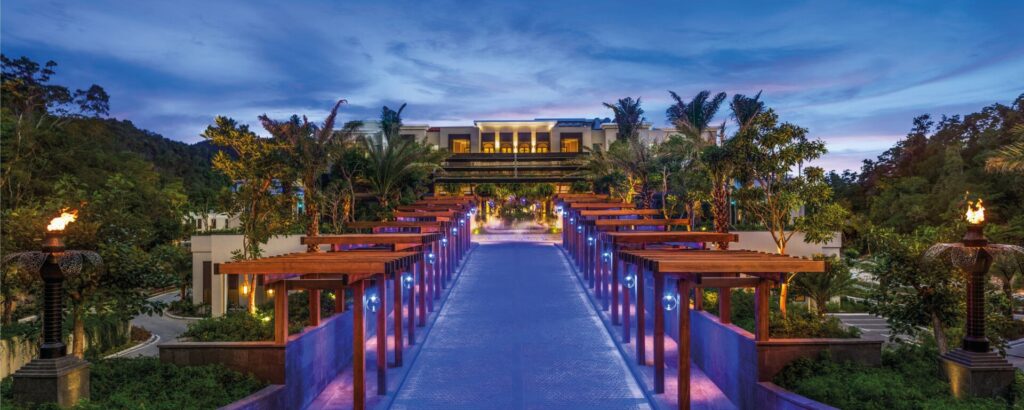 G.A. Design and Gensler, two of the world's most known architectural firms, have developed St Regis, Kedah's interiors, which feature a mix of European and Middle Eastern influences. This hotel is located on Langkawi's southeast coast, near the island's convention centre, in a private cove. Accompanied by the emerald-green Andaman Sea, the Malaysian island of Penang is dubbed the "Island Jewel of Southeast Asia" by UNESCO for its 99-isle archipelago and 600-meter-long white-sand beach.
The Datai Langkawi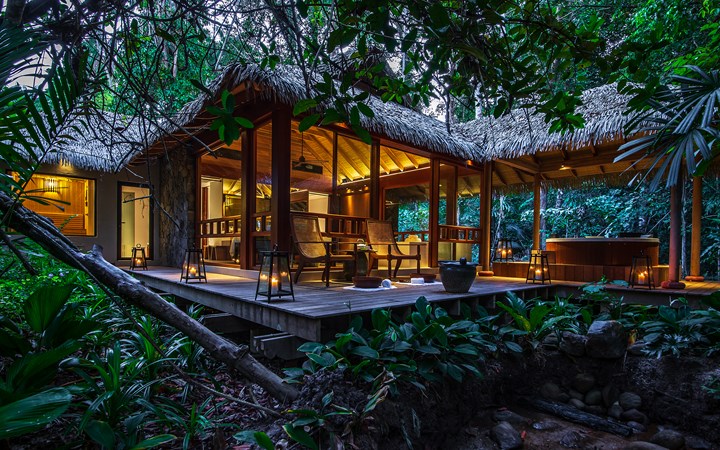 As one of the best beaches globally, according to National Geographic, it's no wonder Datai Bay is a popular tourist destination! You can find the Datai Langkawi in the centre of a 10-million-year-old rainforest. Allowing its guests to reconnect with the beauty of nature, boost their spirits as it offers the ultimate vacation, and promote the well-being of mind, body, and spirit. Visitors at The Datai Langkawi can enjoy a variety of unique amenities. If you're interested in conservation and nature activities, The Lab is the place to go for workshops on sustainable activities. Visitors can enjoy nature and beach walk with a resident naturalist and marine biologist in a longhouse made of bamboo-inspired by the Nature Center.
The Ritz-Carlton Langkawi, Kedah
The Ritz-Carlton Langkawi is hides itself in a secluded woodland under the shadow of Mount Machinchang. Just 10 minutes from Langkawi's airport, making it ideal for quick beach getaways. Langkawi's most sought-after holiday location is a 15-minute drive from the hotel, and it's clear why. The Ritz-Carlton Langkawi's customer service is also said to be superb. Tiny but meaningful gestures include enthusiastic workers who can't do enough to assist and staff members who take the time to remember visitors' names and give thoughtful, personal touches to guests. Adult-only infinity pool, a "Bubu" fish trap-inspired spa, complimentary watersports, tennis, yoga, gym, nature hikes, and handicraft courses are just some of the in-hotel amenities available to guests (which might come with some additional costs).
One&Only Desaru Coast, Johor
A 128-acre stretch of superb coastline and a beautiful jungle add an exotic feel to the area for guests. There's something for everyone here, from educational tours and hands-on activities like Silat Melayu workshops to listening to the gibbons' sounds and having a bonfire under the stars to simply climbing the trees in the neighbouring rainforest. Pedi:Mani: Cure by Bastien Gonzalez is part of the Chenot Spa's health and wellness offerings, including a VIP room and a relaxation pavilion and hot and cold pools and steam rooms. Isn't that awesome? There's more to it than that, however.
Villa Samadhi, Kuala Lumpur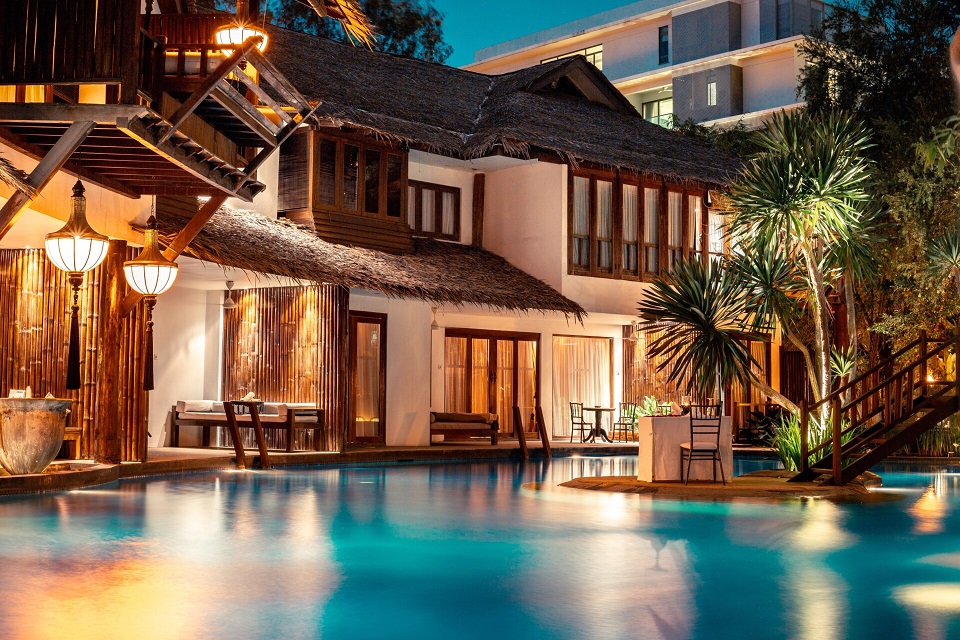 Villa Samadhi in Kuala Lumpur is an ideal choice for those looking for an exclusive, romantic hideaway within the city limits. These amenities include a whirlpool tub overlooking the pool and a furnished balcony. We believe this location would be ideal for newlyweds and couples because it isn't very kid-friendly. Even while it's perfect for a few days away from the kids and parental duties, couples may enjoy the quiet Malaysian-inspired environment at the peaceful restaurant, as well as a lagoon-like pool surrounded by lush flora and natural shade.
Tanjong Jara Resort, Terengganu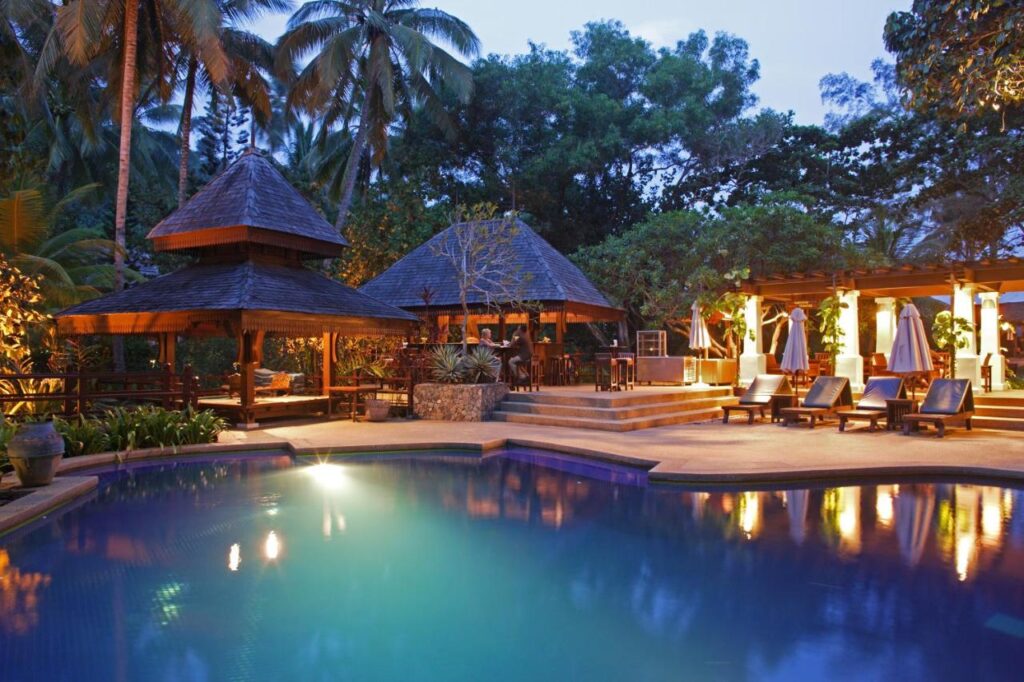 The crescent-shaped beach of golden sand, covered by tall palms rustling in the breeze, with views of the turquoise sea, would be the resort's unique selling point. This serene likeness is very much in keeping with Terengganu's long-standing customs. This resort delivers a genuine experience of the region's character and its rich natural history. Emphasising purity of spirit, health, and well-being in a blend of traditional luxury and well-being following the ancient Malay traditions. In this peaceful sanctuary, both body and soul can be rejuvenated to the fullest extent. Here, no matter what your preferred mode of relaxation is, you'll find something to suit your needs.
Club Med, Cherating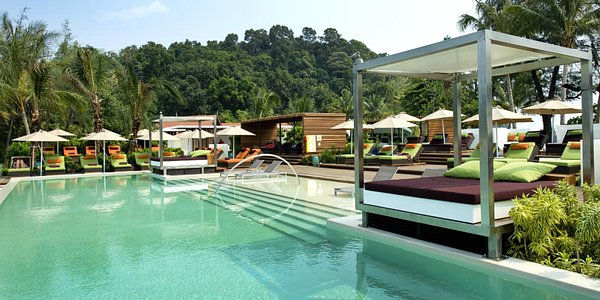 The 850-meter-long wooden construction on stilts is located in Pahang, Malaysia, and is the world's most extended wooden structure on stilts. Three different room kinds are available in each of the 15 blocks (A to O blocks). Located on Pantai Beach, the central area features a reception area, two restaurants, a bar, a gym, a pool, kids' clubs, a boutique, a spa, a theatre, land activities, and room blocks. The Zen Pool, a restaurant, two bars, and beach activities are now available at the beach. A shuttle train runs every 30 minutes, or you may take a 20-minute walk through the jungle to get to Pantai Beach from the main area.
Club Med Cherating is probably our favourite holiday destination for students as a group so far. What do you think? Leave your comments below.
Four Seasons Resort, Langkawi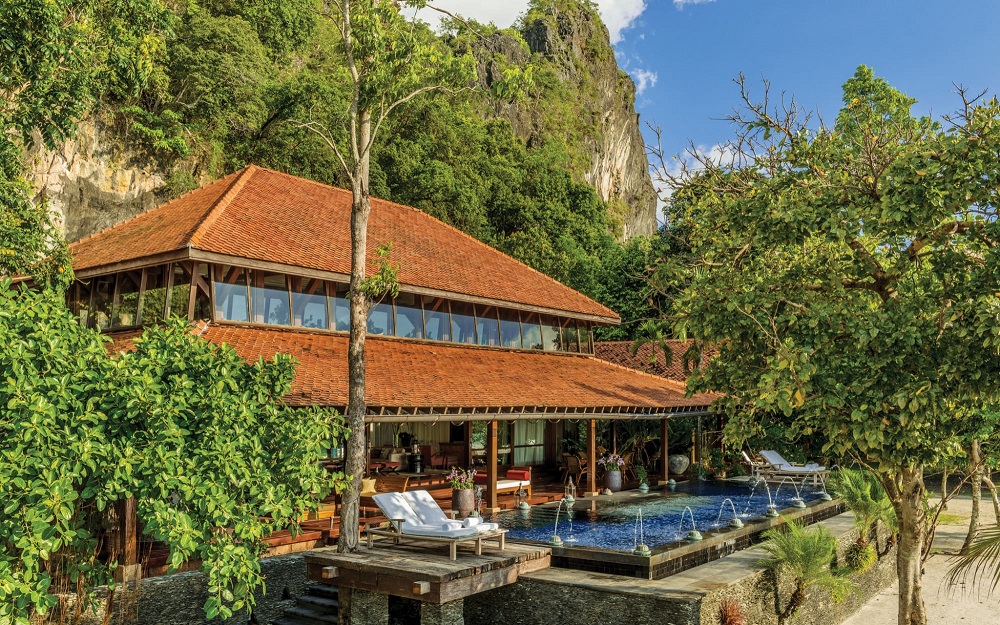 On the island's north side, the Four Seasons Resort is a five-pearl facility with an exclusive beachside retreat. Tours of the Kilim Karst Geoforest Park's mangroves are available through this one-of-a-kind resort. Beachfront Malayan villas with terrazzo bathtubs, verandas and private pools have been added to the property. An adult-only pool, waterside cabanas for spa treatments, beachside dining, and a pony ride are just some of the amenities that make this resort a popular choice for families. Having bars, pools, restaurants, and a private beach would be an excellent option for many tourists.
The Kasturi Resort Cherating, Pahang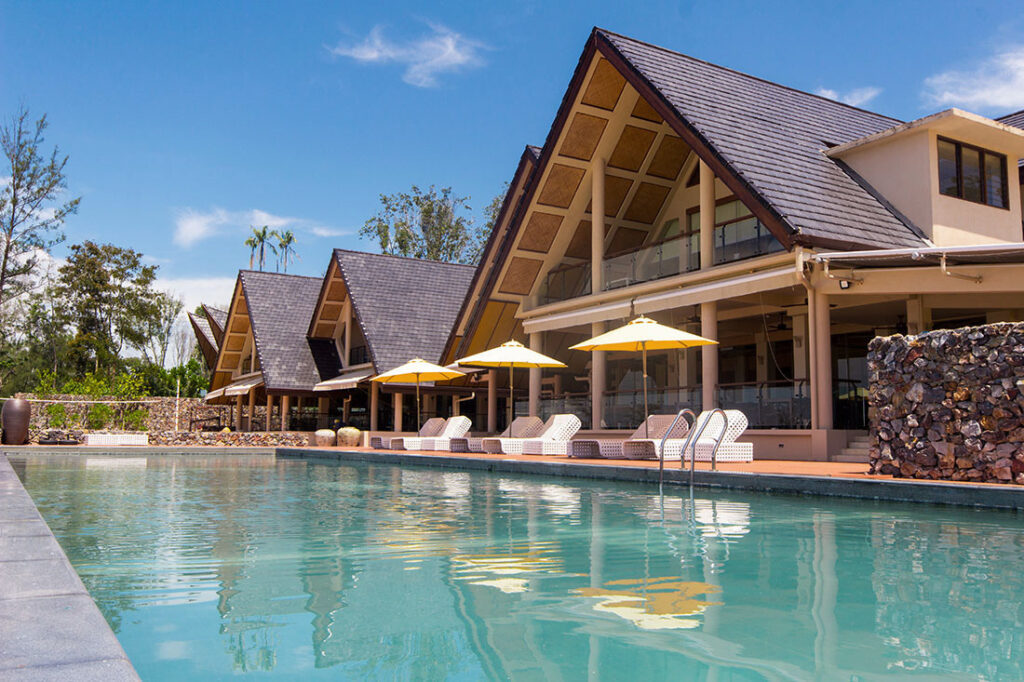 This luxurious resort is on 30 acres of coastal forest and overlooks the South China Sea. Let's begin with the structure of the building. Traditional Malay architecture is prominent in the chalets' design with an A-frame structure. There are 23 keys at the Kasturi Resort, and everyone has room. The Beach Front Family Villas, with two bedrooms, two bathrooms, and the beach as its "backyard," are ideal for families or large groups. The Beach Front Villa is suitable for couples looking for a romantic getaway. All three of these lodging options come with a private plunge pool, no matter which one you choose.
The main building also offers Studios and Suites. The amenities include a private pool, and the beach is just a short walk away. There's also a spa, a public swimming pool, and a gym on-site. Bicycles are also available for guests to use around the resort. It's also possible to go kayaking on the mangrove-fringed river or visit the turtle hatchery that releases hatchlings every day between May and October.
Lexis Hibiscus, Port Dickson
Our next holiday destination for students is the Lexis Hibiscus! The 639 rooms' designs are one of the region's most recognisable luxury hotels. Additionally, these villas positions themselves in the shape of a hibiscus flower overlooking the Straits of Malacca! Some rooms have private plunge pools and steam rooms; others have stunning views of the beach, and all are located in a tower overlooking the beach. There are many options for visitors looking for a fun-filled family vacation. Water sports, Segways, a kids' club, and even helicopter rides are all included in this package. It's worth paying a little extra for all of these extras. From casual buffets to more formal a la carte restaurants, there are a dozen options for dining.
Avani Sepang Goldcoast, Selangor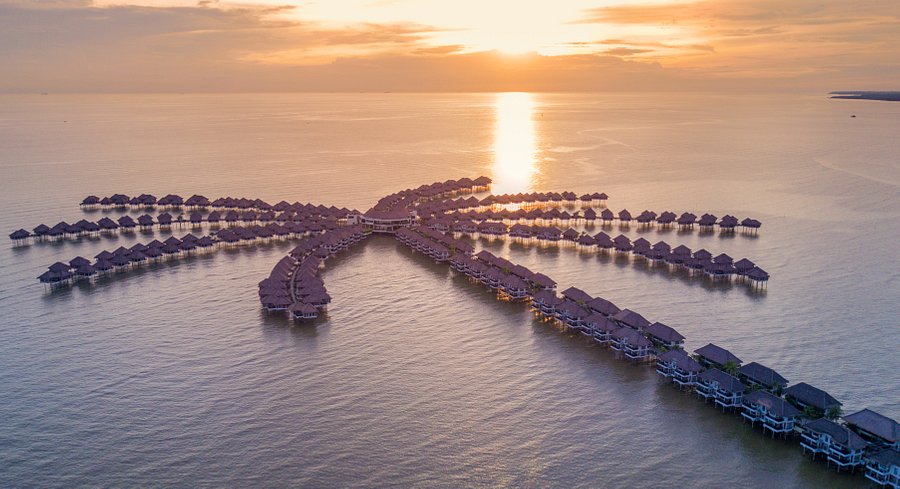 To get from the reception to the farthest water villas at this resort, which includes 392 water villas, you'll need about 15 minutes. The centrepiece of the flower is a massive infinity pool with a connected children's pool located directly next to the major restaurants. The pool, it seems, provides a beautiful backdrop for the eatery. Additionally, a full-service spa with massages and other treatments are available just off the main pool area.
You may do everything from yoga on the beach to anti-gravity yoga to gigantic bubbles to kite flying to a fun strider bike to giant bubbles to anti-gravity yoga to fun dance to fun strider bikes. Phew! That's quite a bit. Various activities would be available on multiple days during the day's four activity times. Avani Sepang is probably a great holiday destination for students if you love the sea view and just want to be one with the ocean.
Ambong Pool Villas, Langkawi
Ambong Pool Villas is more than simply another resort. Depending on the choice of villa, guests can enjoy sunrise or sunset views. Ethereal yet basic, the villa is sits among a jungle of enormous trees. Plus, fantastic decks with trees emerging from the heart of the structure. Visitors would experience a wave of peace and tranquilly simply by gazing at the villa. Eight villas with one bedroom each and a large three-bedroom house make up this complex.
Rooms on the east face the rising sun, while those on the west face the setting sun. Each unit has been thoughtfully constructed with floor-to-ceiling windows and big sliding doors that go directly to the pool. There's a kiddie pool, wooden tubs, and deep bathtubs in some of these rooms, and the views depend on which one you get (sea and forest). A 12-meter infinity pool, a grassy area with sun loungers, and a semi-covered kitchen are available to all visitors.
If you and your friends could gather some money for Ambong Pool Villas, it might just be your favourite holiday destination for students! The ambiance and peace might just change your perspective of the world. Best part is you'd get to experience it with your buddies with a really nice villa.
For more holiday suggestions for you and your friends to explore, check out this page!