Are you looking for some budget holiday spots in Malaysia suitable for students' wallet? 2022 is coming, and it is going to be awesome! After a long time being cramped up at home following the new normal during the Covid-19 pandemic, we all surely need a break. Kudos to everyone that continue to push on and survive this time of crisis.
As movement control is loosening, you can take the opportunity to visit some of Malaysia's hidden gems and rest your mind. Pack up your bags, assemble your friends, carpool with somebody, and get ready for an adventure!
Here are some of Malaysian's favourite holiday spots that you can visit. These are places that will not cost you a bomb. Best of all, they are student-friendly!
Taman Negara, Pahang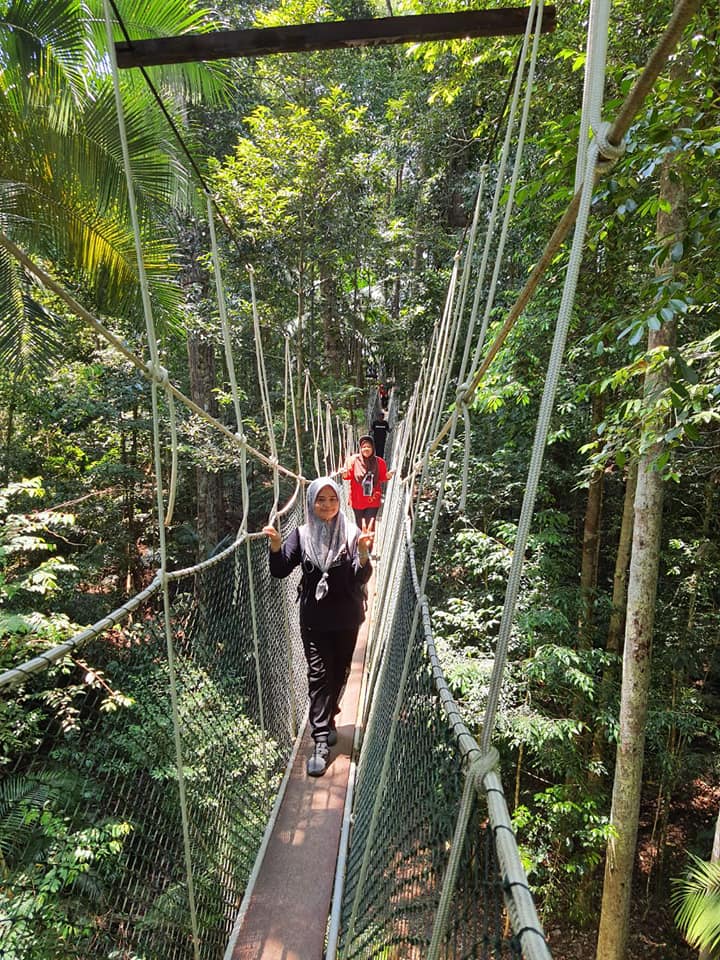 Are you and your buddies seeking some fresh air away from the city's pollution? Perhaps a trip into a rainforest will be the perfect getaway you need. Tropical rainforest rich in flora and fauna is what Malaysia is famous for. Hence, national parks across the country definitely offer a wonderful sight to your eyes. And one of the go-to national parks you have to visit is the Taman Negara Pahang, located at Kuala Tahan, Pahang. It is located far away from the nearest town of Jerantut.
This destination is the perfect getaway from your stressful city environment and for you to get closer to mother nature itself. Plus, you can share this peaceful moment with your family, friends, couples or even as a solo traveller.
What is there to do besides sightseeing, you might ask? Well, staying in the jungle lets you observe the beauty of Malaysia's forest and animals (such as tapirs). You and your friends can join in guided tours and other adventurous activities. Such as river cruises at night or jungle tracking. There is also a chance to visit the Kampung Orang Asli (indigenous village) to learn about the local culture in that area!
Travel time from Kuala Lumpur: 3 hours 30 minutes
Budget: RM200 per traveller (2D1N)
Sekinchan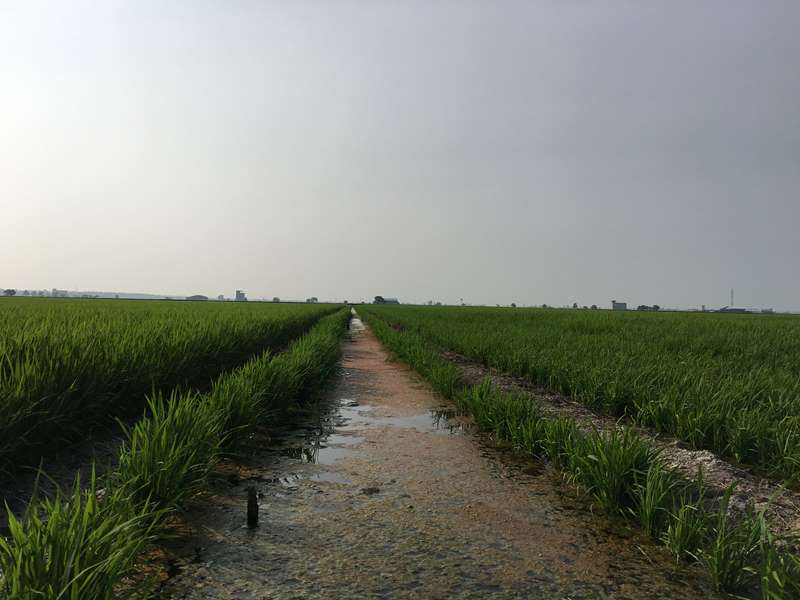 Sekinchan used to be a small fishing village that was established back in the 1920s. Located in Sabak Bernam, Selangor, its' main fishing area is in Bagan. Whereby most Teow Chew fisherman earn a living. However, today Sekinchan has expanded into an agricultural area that produces rice throughout Malaysia. Henceforth, being an eco-tourism destination for visitors to experience its unique rural landscape.
You might want to check the harvest calendar before visiting Sekinchan to catch the best moments at the paddy fields. March to May and September to November are the best periods to pay a visit. These are when you can witness the green area turning yellow, which is a magnificent sight. The paddy plantation activities usually rest between January and February.
On the other hand, Pantai Redang beach is also within reach when you visit Sekinchan. You and your buddies can enjoy a picnic as well as yummy seafood from restaurants within that area. Do not forget to place a wish at The Wishing Tree with a ribbon while you are there! Staying in the area overnight will also allow you to observe a firefly tour which is highly recommended near Kuala Selangor. This certainly can help you set up a romantic atmosphere if you bring your loved ones with you!
Travel Time from Kuala Lumpur: 90 Minutes
Budget RM50 per traveller (car pool & day trip)
Malacca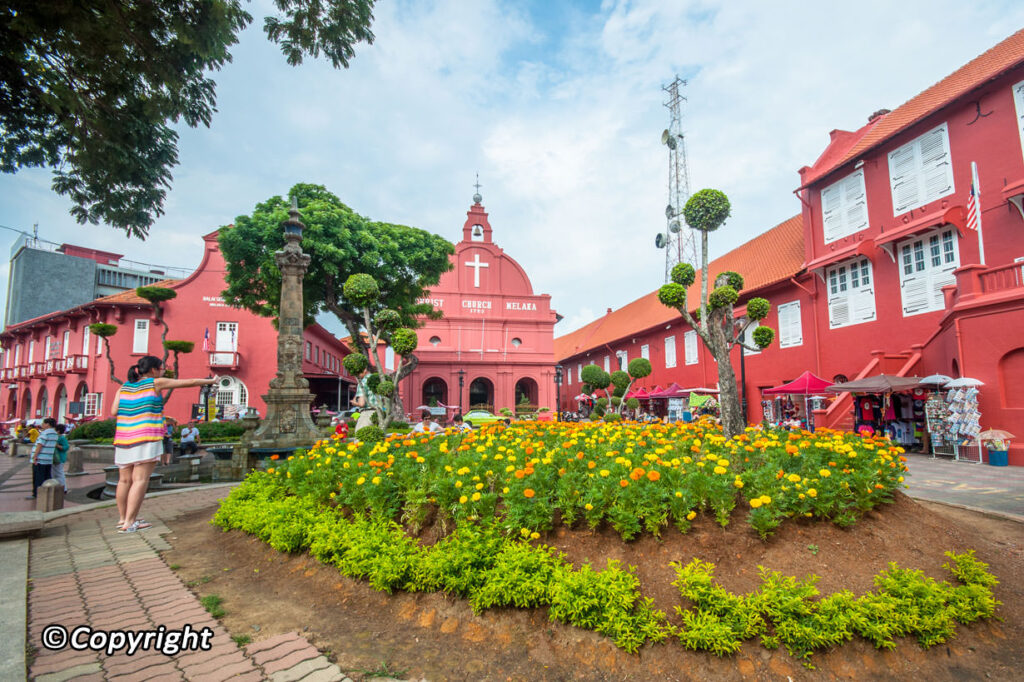 Not really a fan of the rainforest or the beach? Maybe a historic city will be better suited for you and your friends! Check out Malacca, where Parameswara first discovers the best spot for trading and the first town in Malaysia. This city maintains the architecture of its' remain after Portugal colonisation. Classic spots like the A Famosa and the Dutch Square are places you have to visit!
Aside from the architecture, food is also something you can look forward to. The must-try list stretches with various delicious food from Jonker Street, Klebang Coconut Shake, satay celup, Nyonya cuisines, chicken rice ball and many more.
Malacca is located only two hours drive from Kuala Lumpur, making it perfect for a 1-day trip with your buddies. Additionally, visiting Malacca with your buddies surely fits as one of the most budget holiday spots in Malaysia while going for a road trip!
Travel time from Kuala Lumpur: 2 hours
Budget: RM 50 – RM 80 per traveller (car pool & day trip)
Sekeping Serendah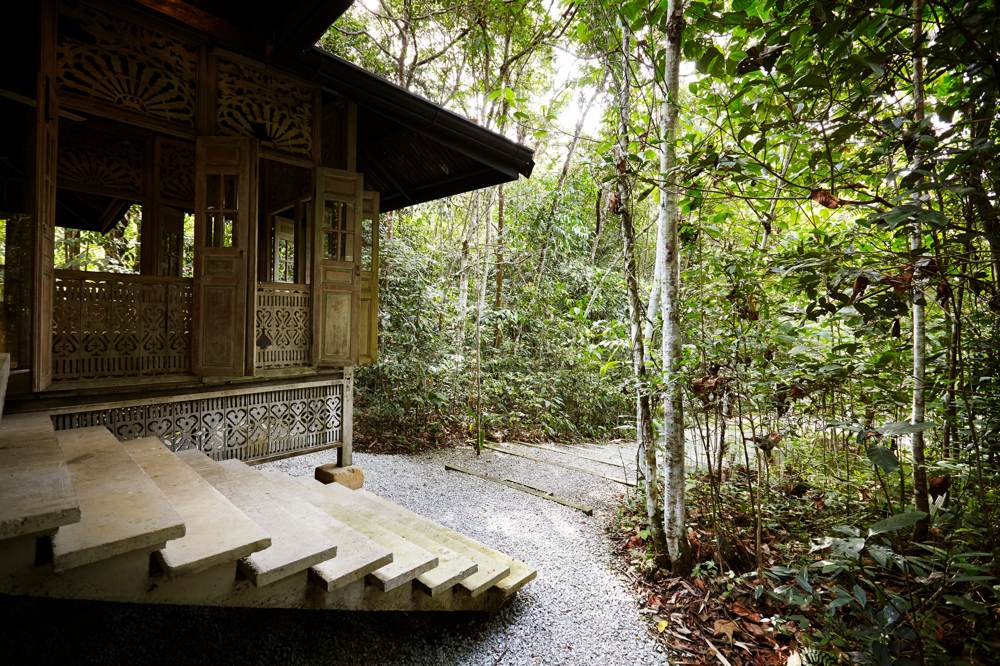 Now, if you are looking for a unique accommodation experience while being in the rainforest, Sekeping Serendah is the place to be! Especially if you are looking for a romantic weekend with your loved one.
The whole area is surrounded by jungle, and you will definitely feel the uniqueness of your 'crib'. You can expect to wake up to birds and cricket chirping in the morning. The entire space is intentionally kept basic and minimalist for visitors to experience the land. There are simple barbecue and cooking areas provided for your travel group to cook as well! More importantly, a swimming pool is also available for you to get wet.
Sekeping Serendah is located near the town of Serendah, passing 2 Orang Asli villages. Other hotels such as Sekeping Tenggiri and Sekeping Kong Heng also offer a similar experience at Bangsar and Ipoh, respectively. These different locations will provide a slightly different taste with the similar concept the area has to offer. However, you will need to make advance booking as spaces are usually limited!
Travel time from Kuala Lumpur: 1 hour
Budget: RM100 per traveller (2D1N – family sharing & car pool)
AwanMulan, Seremban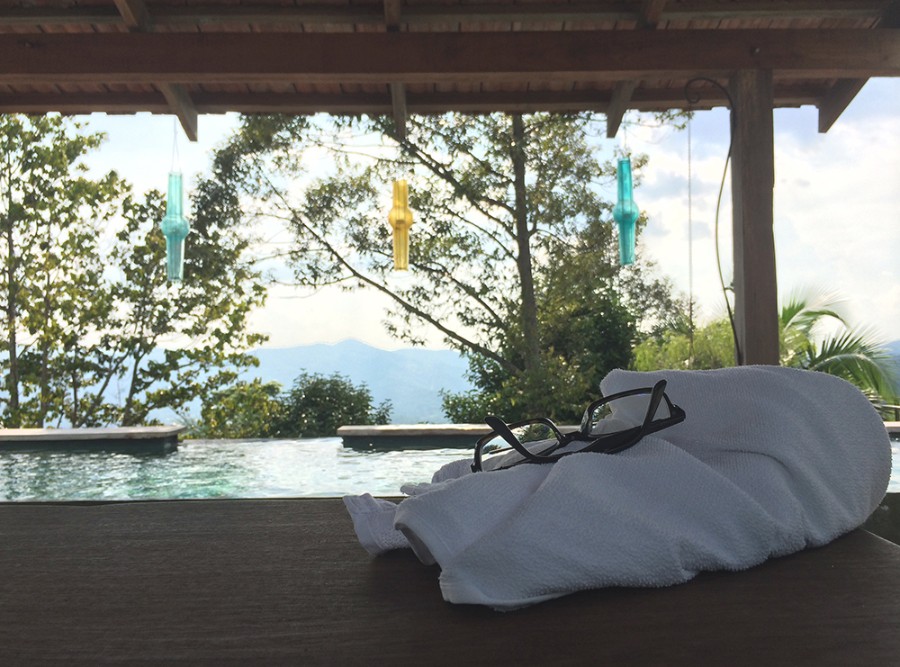 If Sekeping Serendah is something to your liking, and perhaps you are looking for something a little more high end, Awan Mulan is the place to be. AwanMulan offers a similar concept to Sekeping Serendah's close to nature concept, but with a broader range of accommodation. Here you will have a restaurant for dining from breakfast to dinner, just like a fully functional hotel service.
Of course, you can prepare your own barbecue dinner if you'd like. But make sure to pick up the famous Seremban Siew bao being heading to AwanMulan. One great thing about AwanMulan is that they allow you to bring your pets along for your holiday. Just let the management know and book in advance to avoid any disappointment during your trip.
Travel time from Kuala Lumpur: 1 hour
Budget: RM300 – RM 400 per traveller (2D1N)
Tadom Hill Resorts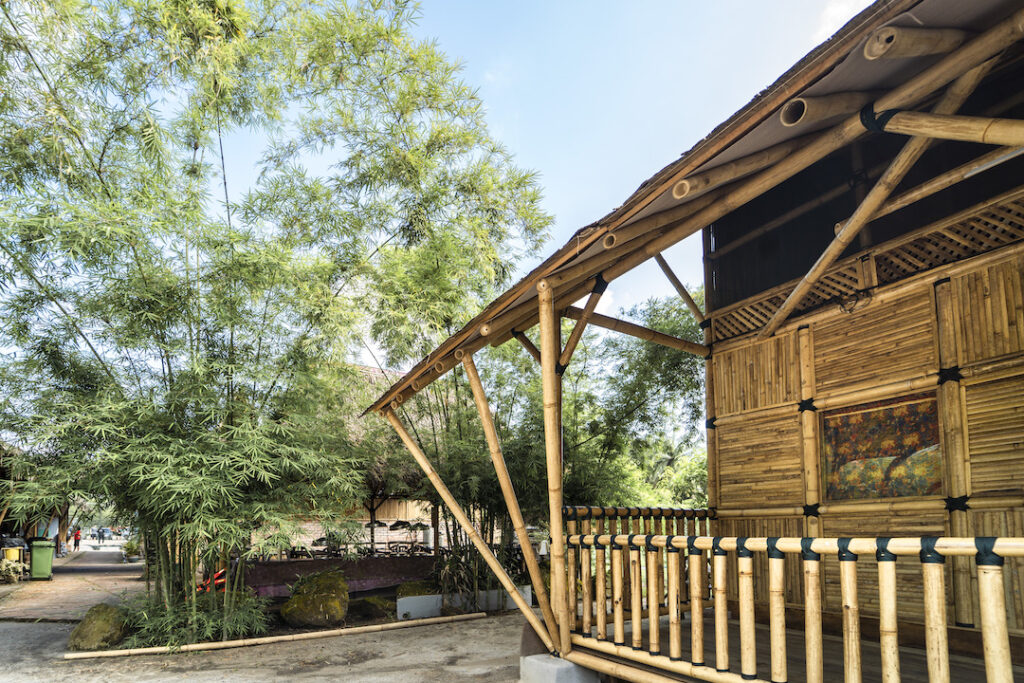 Are you looking for a resort that is filled with more adventurous scenery and activity? Tadom Hill Resorts is a 40 acres area with limestone hills, lakes and trees equipped with 2 resort brands! The Tadom Bamboo Camp (campsite/dorms) and Tadom Bamboo Suites (premium chalets) are available. So depending on your budget and your companions, you get to have the family experience or the camping experience!
Tadom Hill Resort's designs focus on being ecologically sustainable as their structures are mainly made from bamboo. Aside from that, you will find exciting features such as bamboo diving platforms, floating lounge charts handcrafted by bamboo, Tarzan swings and water swings! This is the best place for you to bond with your family and friends while unleashing your inner jungle beast! Plus, cost to visit Tadom Hill Resorts definitely fulfil our requirement as one of the most budget holiday spots in Malaysia!
Travel time from Kuala Lumpur: 45 minutes
Budget: RM50 to RM100 per travel (2D1N)
Sungai Chilling, Pahang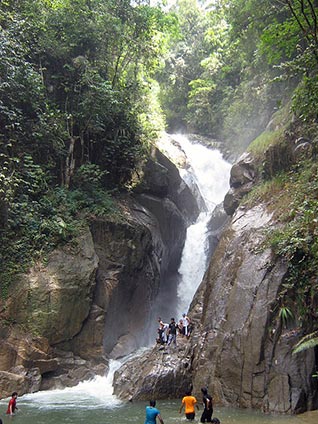 One of the most popular nicknames for this waterfall is "Chiling Waterfall." The waterfall's high flow rate and pure water make it ideal for cooling down in the summer heat. The Selangor State Fisheries Department oversees the reserve to ensure the survival of the mahseer fish. You might want to see the 80-meter waterfall while you visit Sungai Chilling. Hikers must cross the Chiling River six times, a journey that typically takes between 30 and 45 minutes.
Go crazy! Jumping into the water is a common way to experience an adrenaline rush, and almost every visitors do so regularly. There isn't somewhere to eat nearby, so plan accordingly. It is open from 8 am to 6 pm Monday through Friday, so plan to be there no later than 4 pm, as it will take around an hour to get there. Otherwise, you can spend the night at the designated camping location. Other leisure activities, such as grilling, are permitted as well.
Traveling time from Kuala Lumpur: 3 hour 30 minutes
Budget: RM100 per traveller (2D1N – family sharing & car pool)
Pulau Sembilan, Perak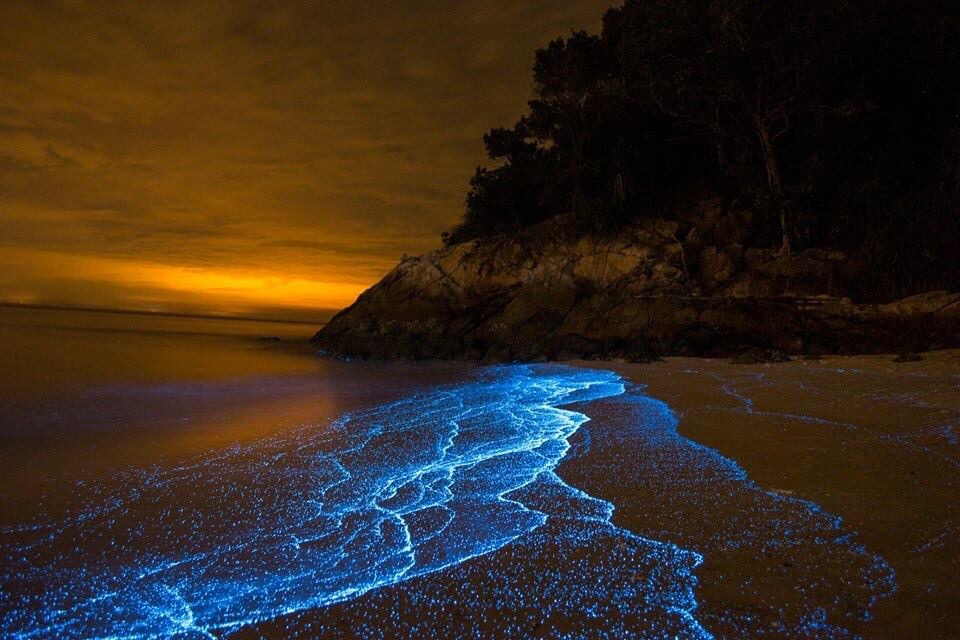 Pulau Sembilan's main attraction is the Blue Sand phenomenon which makes it worthy as one of the budget holiday spots in Malaysia. Another location to witness this natural phenomenon is Miri, Sarawak. Hence, you can save money rather than flying to Miri to check out this beautiful sight! Pulau Sembilan is reachable by a 40 minutes boat ride from Sungai Burung Jetty in Teluk Intan, Perak. There is no accommodation on the island, though. However, there is a campsite that can accommodate two to four people. Staying in Teluk Intan is also an option, but it's a less likely one because you can only see Blue Sand at night – and you don't want to miss out on that when you're in Pulau Sembilan!
Activities such as snorkelling, scuba diving, boat sailing, and water activities are available during the day. Meals are included when you sign up with the tour operator; eat as much as you want! Make your reservation as soon as possible to ensure that you get everything in a package!
Travel time form Kuala Lumpur: 3 hours and 30 minutes
Budget: RM300 to RM350 per traveller (2D1N)
Found your list of Budget Holiday Spots in Malaysia? Start Packing!
We hope that this list would help inspire you to identify your next holiday destination! You deserve a break and why not do it with your buddies or loved ones! There are many places you can go for a budget holiday.
Need more inspiration on other holiday destinations? You need to look at this section!