If you're an international student looking for a quick transportation guide on how to move around in Kuala Lumpur or Klang Valley, you've come to the right place! Since Kuala Lumpur is the capital of Malaysia, you'll likely be passing through this busy city for a while.
Besides, might as well spend some time in the city centre before the semester begins or during your semester break. So, to ensure that you've got the most convenient and enjoyable experience, let's go through the available mode of transport.
There's basically an extensive network of buses, light rail commuter trains and taxis to get around the busy city. However, as a general rule of thumb, try to avoid taxis and buses during early morning rush hours and evening crawl. Which are between 07:30 – 09:30 and 17:00 – 19:30, respectively. As you're likely to get stuck in the city's traffic jams, it's better to take the urban rail-based network.
Train services in Kuala Lumpur
Travelling by train might seem complicated due to the connectivity between various networks. But you'll find that the Mass Rapid Transit (MRT), Light Rail Transit (LRT), and KTM Komuter network allows you to travel to every corner of KL. So by mastering some basic map reading skills, you'll be able to enjoy an affordable ride that isn't affected by traffic.
Light Rail Transit in Kuala Lumpur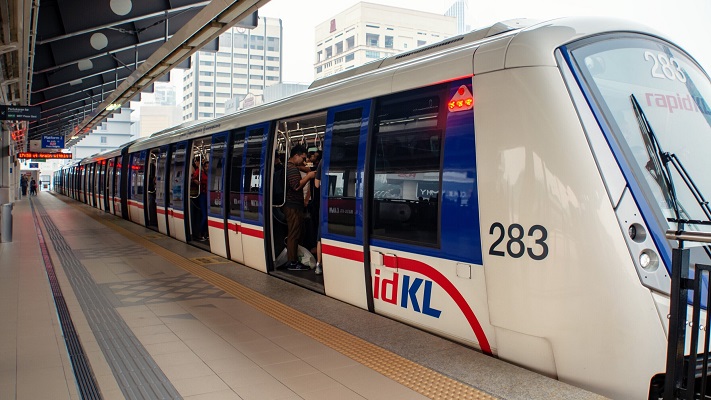 There are essentially 2 lines for the LRT in KL, which is the Kelana Jaya Line and the Ampang Line. They are pretty straightforward as the Kelana Jaya LRT line runs north to south while connecting the most significant attractions in Kuala Lumpur. Meanwhile, the Ampang line splits into two directions giving you access to Sri Petaling and Ampang. The LRT operational hours are between 06:00 to 23:30 daily.
Monorail in Kuala Lumpur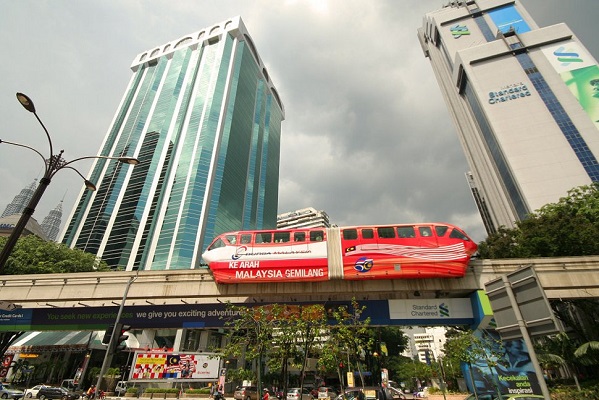 The Monorail only runs from KL Sentral to Titiwangsa within the downtown area. KL Monorail consists of 11 stations, and it operates from 0600 to 2359 daily.
KTM Komuter in Kuala Lumpur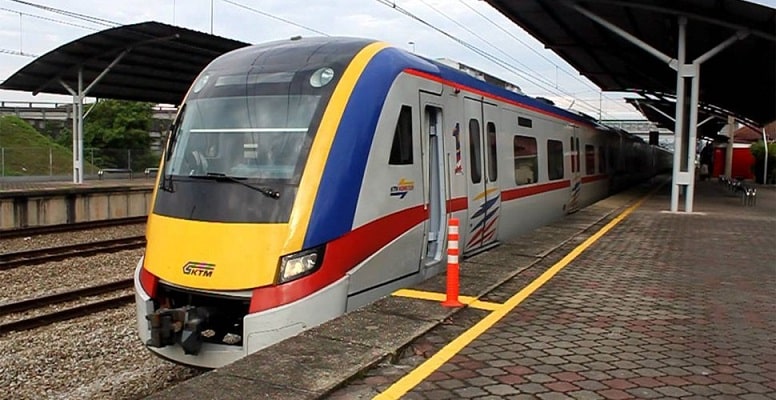 KTM Komuter is a commuter train with routes stretching further than the above two train networks. It moves through Klang Valley and slightly beyond. If you plan to explore outside the city centre, KTM is probably the way to go.
2 lines are operating in the KTM Komuter network, the Red and Blue line. Red line travels between Batu Caves and Pelabuhan Klang. While the Blue line runs between Tanjung Malim and Sungai Gadut. KTM Komuter operates from 0515 to 2330 daily.
Purchase a single ticket and ride on all 3 train networks!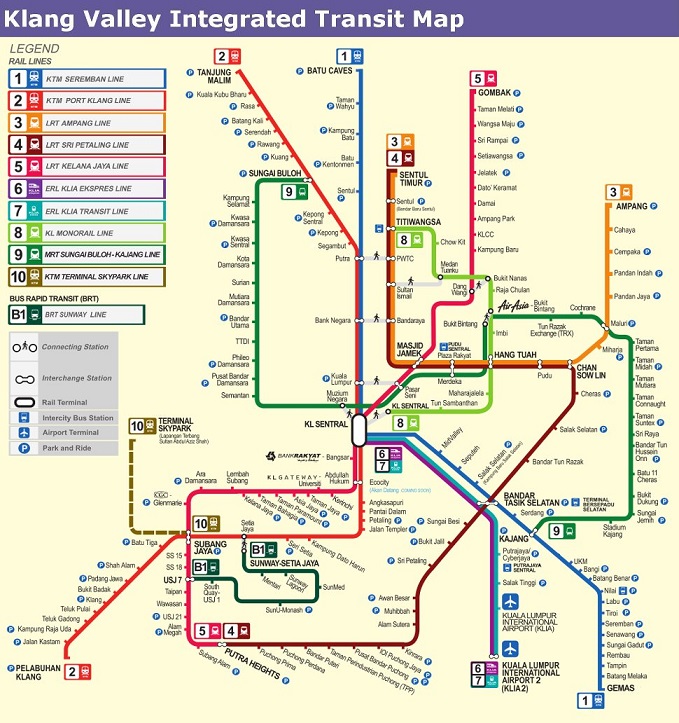 All you have to do is buy a single-ride ticket or just use a reloadable card and hop between train networks to get to where you want to go! Ticket Machines are selling single rides tickets too.
Get Smart Reloadable Cards for KL's public transport.
For payment convenience, getting a reloadable card, either MyRapid Card or Touch n Go, is undoubtedly a must. But between the two cards, Touch n Go is probably a better choice as it allows easy payment to every mode of public transport in Kuala Lumpur. Whereas MyRapid Card is only in use for LRT, BRT, Monorail and RapidKL Buses.
RapidKL Bus service in KL!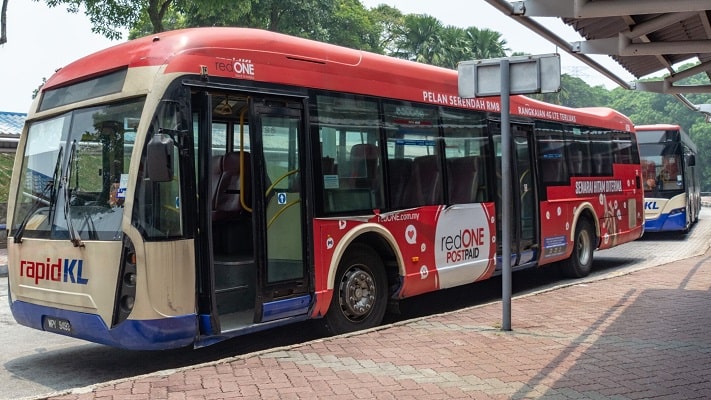 RapidKL operates the majority of the bus routes in KL. You might want to note that there are 5 major bus hubs in KL, which are KL Sentral, KLCC, Maluri, Titiwangsa and Pudu Sentral. All bus hubs are somewhat connected to KTM and LRT train services too. Which enables you to switch from train services to bus services easily. KL Public bus operates from 0600 to 2300 from Monday to Saturday. Except on Sundays and Public Holidays, buses are available from 0600 to 2359.
Free Bus Service within Downtown KL: GOKL Bus!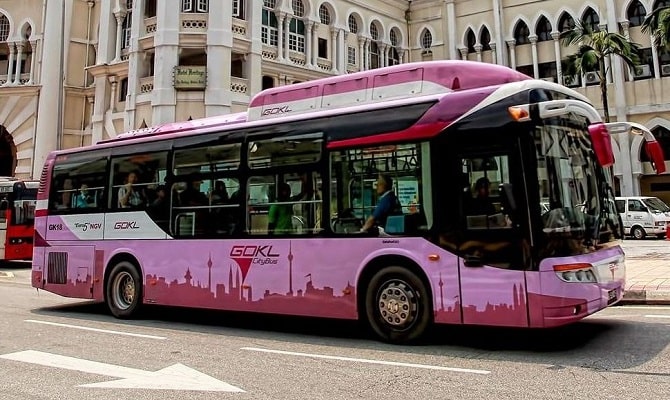 Now, if you're looking to explore KL, you have a free bus option! Keep looking for a light purple bus with GOKL or GO KL Bus signs at bus stops around KL. GOKL Bus has four City Routes which consists of Green, Purple, Blue and Red routes.
The green route runs between KLCC and Bukit Bintang, famous for tourists. The purple route runs from Jalan Sultan Muhamed and Bukit Bintang. As for the Blue route runs a circular course from Terminal Pekeliling, a bus hub for rides going out of Kuala Lumpur, to Titiwangsa while passing Bukit Bintang. Lastly, GOKL Red route runs a circular route from Terminal Pekeliling to KL Sentral while passing Bukit Bintang.
GOKL Bus operates from 0600 to 2300 from Monday to Thursday. 0600 to 0100 on Fridays and Saturdays. And 0700 to 2300 on Sundays.
Taxi and Ride-hailing are available too.

One of the best ways to get around in KL is by taxi. Use the metre at all times. Do not be tricked into haggling for a price. In Malaysia, the Land Public Transport Commission says that regular budget taxis (usually red and white or red and blue) charge RM3 for the first three minutes. After that, there is a charge of RM0.25 for every 200m or 36 seconds of extra distance or time. In general, blue and gold cars are more convenient for big groups, but they cost more.
Aside from taxis, Malaysia has a few options for getting a ride, and Grab is one of the most popular. People don't even have to think about using it because they can just download an app. However, you'd have to use mobile data or WiFi to use the service. But that shouldn't be a problem because more people are connected while they're on the road these days.
KL Sentral, the Center of all transport networks in Kuala Lumpur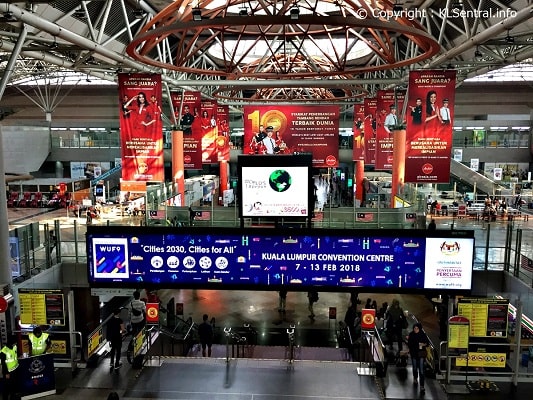 Kuala Lumpur's central train station, the KL Sentral (Stensen Sentral Kuala Lumpur), is the busiest place to get around in Malaysia. Regardless of where you come from or where you're going, you'll find the best transportation at KL Sentral.
Also, KL Sentral connects to several major rail lines that serve the city of Kuala Lumpur. It is also directly connected to Kuala Lumpur International Airport, Putrajaya (the Federal Government Administrative Center), Cyberjaya, and other vital places in the Multimedia Super Corridor.
We hope that this transportation guide in Kuala Lumpur helps ease your travel within the busy city. Happy exploring!
Need more guidance on how to strive in Malaysia as an International Student? Check this page out!