Hooray! You've been accepted into an undergraduate programme, and you can't wait to get started. Your mind might also quickly brainstorm for ways to enjoy university life. However, fear and worry kick in once the feeling of excitement and relief of getting into university is worn out. Don't worry, you're not the only one!
Part of the fun of going to university is heading out into the world for the first time. However, remember that everyone is going to feel the same at first.
University might come across as intimidating to some. The faces on the university prospectus might make you feel like you don't belong there. However, everyone has highs and lows. University puts more responsibility on you for your studies, but that doesn't mean you're on your own. Some people can help you with your studies.
When I started university, I was afraid. But I'll tell you how to enjoy university life and make the most out it.
Join in Freshmen Week
You may believe that your first week at college will be the happiest of your life, packed to the brim with guilt-free games and parties.
While some of this may be true, Freshers' Week is often a stressful period spent meeting new people and making friends in a strange new environment.
First-year students week acquaintances aren't likely to turn into long-term buddies, which is a good thing! Be as socially proactive as possible if you notice that your roommates aren't the kind of individuals you want to be friends with.
Here are some tips for exploring Freshmen Week or other Orientation programs:
Make sure to unpack if you live on campus as soon as possible. This will help you get used to your new place faster.
Attend the freshers fair and sign up for clubs and societies at the event.
During the week, there are many free things that you can get.
Spend your money wisely.
Be open-minded about who you hang out with. You'll meet many students from all over while you study here. Take a risk and meet new people.
To enjoy your university life, you need to make friends you get along with, but don't get discouraged if it takes a while!
There is no better way to get off to a great start to the new school year than to participate in freshers' week activities!
Embrace your new path
When you're on campus, you have the freedom to be who you really are. As a result, many prospective students find the traditional portrayal of carefree young people enjoying a boozy, joyous existence off-putting. Fortunately, this is not the case.
As a student, you're on a quest to learn about yourself. You'll go through many ups and downs, which will help you grow as a person. You will grow more robust and self-motivated if you take care of yourself, socialise, and learn.
Student life might be challenging at times, but you'll look back on your time in school with fondness when you're in attendance at your graduation. So savour it while you can!
Extra Tips to Make the most out of your time at the university and have some fun:
Become the president or a member of a committee of a group.
On campus, there are many ways to help and raise money.
Take a part-time job so you can get some experience at a place where you can work.
Have some fun and enjoy university life and take advantage of everything that comes your way.
Take care of your mental well-being.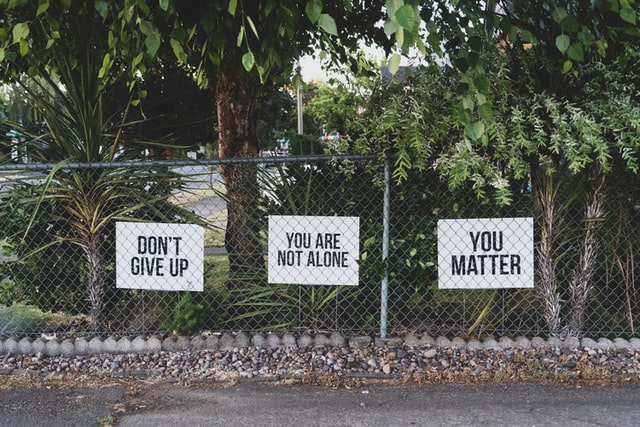 Even though your university days maybe some of the greatest of your life, it's not uncommon to experience difficulties. Stress and pressure from a job, finances or other personal problems can be tough to deal with at times.
Get the most out of university resources by being proactive in seeking assistance. For example, suppose you need informal help or guidance on dealing with the stresses of university life. In that case, you can turn to student representatives in your student union for aid.
Even if you are a more seasoned member of your university's student body, concerns about your mental health may surface at some point. Second and third-year students are far more vulnerable than their freshman counterparts.
In recent years, the relevance of mental health at the institution has increased.
Maintaining a healthy physique while in college might help you retain a healthy mind. As long as you manage to have at least three meals each day and eat healthily, you may give your body a much-needed boost by remembering to drink enough water. On the other hand, regular exercise adds structure to your week and releases endorphins that positively affect your mood.
Joining a sports team or simply a daily exercise class at a university is a great way to meet people and make new acquaintances.
It might be challenging to enjoy university life if you're dealing with mental health issues. But, don't suffer in quiet if you need help; aid is available.
Take Charge of Your Personal Finances
University is often the first time students have complete control over their funds. Therefore, being aware of your spending is vital.
Conversely, being strapped for cash and unable to fully take advantage of campus life may be immensely frustrating. Student loan money can encourage you to go on a shopping spree. Still, it's essential to be conservative with your money.
Your social life could suffer if you spend all your money on unnecessary purchases. For many people, this will be the first time they've had to buy things like milk, laundry soap, and toilet paper when they leave the comfort of their own homes.
It's critical to include these kinds of things in your weekly grocery trip along with your regular fare. Make sure you don't go over budget by generating a shopping list.
Buying your groceries at a discount store can help ease the strain on your wallet. Even if you have to give up some of your favourite brands, you'll have the extra money in your pocket to spend on a good time.
Part-time or holiday work can help you supplement your income and increase your career chances. But only if you can do so while maintaining a good level of academic performance. A wide range of abilities can be gained from this, which can be used while building your CV.
If you're having trouble making ends meet, it will be much more challenging to enjoy your time at university. So take advantage of this opportunity to brush up on your money management skills. Don't be afraid to ask for help from your university if you're having trouble.
Enjoy your education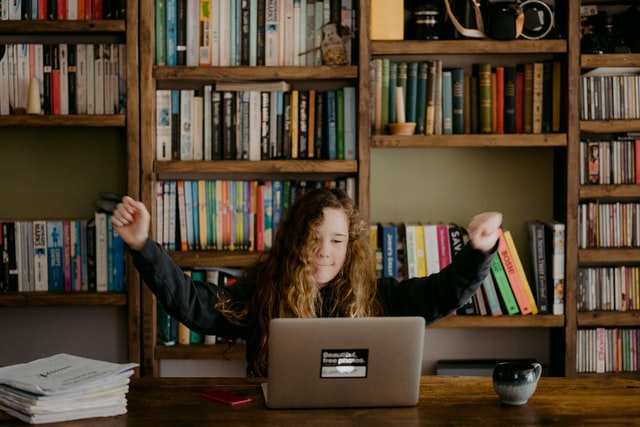 Despite all the hoopla that accompanies the beginning of university, the most important thing to remember is that you're there to learn. Therefore, to have a good time in university, you should select a degree programme you are genuinely interested in.
If you find yourself dissatisfied with your degree programme, don't be afraid to switch modules or even majors.
Many degrees allow you to take elective courses outside of your major to broaden your horizons. So, suppose you're worried that your degree will limit your interests. In that case, you can choose from a wide range of electives, including everything from guitar history to beer making.
Many students choose to do a year abroad or a placement year during their third year to expand their horizons even more. However, it is a wise decision to complete your internship while at university. At the same time, you have an idea about your future professional path.
If you don't like the course you are taking, it will be challenging to have enjoy your university life. Make your studies more enjoyable by following these tips:
If you dislike something about your course, talk to the instructor or student representatives about it.
Your university experience can be a lot better if you raise any concerns you have .
Don't miss a single lecture or seminar to keep up with the workload!
When you have questions or concerns about your course, go to your professor's office hours.
Contact your university's academic assistance centre if you need help with academic writing, exam preparation, referencing, or making a presentation.
Form study groups and go over your notes with your fellow students.
Prepare yourself for life after college.
Many graduates who do not intend to pursue a master's or PhD find it challenging to adjust to life following graduation.
While some recent grads may know what they want to do with their lives, others may be unsure where to begin.
It can be tough to transfer your emphasis from your immediate studies to your future profession while in university. Still, you can benefit from the university careers department's different chances by using their services.
Despite obtaining all of the essential credentials, you may still be at a loss in terms of your job. As a matter of fact, many graduates report feeling lost or even confused when they leave college.
In today's competitive job market, a degree is no longer enough; you must be able to demonstrate your abilities through work experience to get the job.
Want some more power tips on making the most out of your student life? Check this page out!